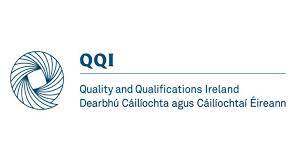 QQI Level 5 and 6 Post Leaving Certificate Courses
PLC's are ideal progression routes from Leaving Certificate or Leaving Certificate Applied for those who want an extra year to study a specific vocational area and for adults returning to education and for those looking for a career change. Learners must have successfully completed the Leaving Certificate/LCAP/LCVP Examination or QQI Level 4 or Level 5 for entry to Level 6.

Special consideration will be given to mature students (over 23) or others who may not have obtained a Leaving Certificate. Entry procedure is by application and possible interview.

Registration fee €100 for all learners.
QQI Exam fee €50 for Level 5 – €80 for Level 6
Materials fee for all students €50
All fees are non refundable.  
Fee exemptions for QQI Exam Fee only with valid medical card.
Our QQI Post Leaving Certificate Courses
Drawing
Design Skills
Painting
Sculpture
Work Experience
Communications
Safety & Health at Work
Combined Materials
Financial Services
Programming & Design Principles
Business Administration Skills
Marketing Practice
Text Production & Word Processing
Information & Communication Systems
Work Experience
Communications
Building Construction
Engineering Workshop Processes
Architectural Drawing
Communications
Combined Materials
Safety and Health at Work
Work Experience (one day per week)
Inclusive Education and Training
Inclusive Education Practice
Disability Awareness
Differentiated Learning and Instruction
Work Experience
Communications
Special Needs Assisting
Mental Health Awareness
Health Promotion
DUAL AWARD - Health Service Skills 5M3782 OR Nursing Studies 5M4349
Health Service Skills (Nursing)
Nursing Theory & Practice
Infection Prevention & Control
Care Skills 
Care Support
Care of the Older Person
Anatomy & Physiology
Human Growth & Development
Communications
Work Experience (one day a week with local employers)
Animal Welfare
Animal Anatomy & Physiology
Animal Grooming
Safety & Health at Work
Business Administration Skills
Biology
Communications
Work Experience (one day a week with local employers)
Erasmus+ Work placement in Malaga, Spain
Selected students will have the opportunity to apply for a three-week work experience project in a European city where they can experience another culture; learn the basics of another language and enhance professional and personal knowledge and training.  This programme includes the cost of travel and accommodation of participants.
Erasmus+ mobilities have been integrated into our PLC courses since 2019 and our students have found that by taking part in Erasmus+ it has improved their personal and soft skills, self-confidence, intercultural understanding and maturity.